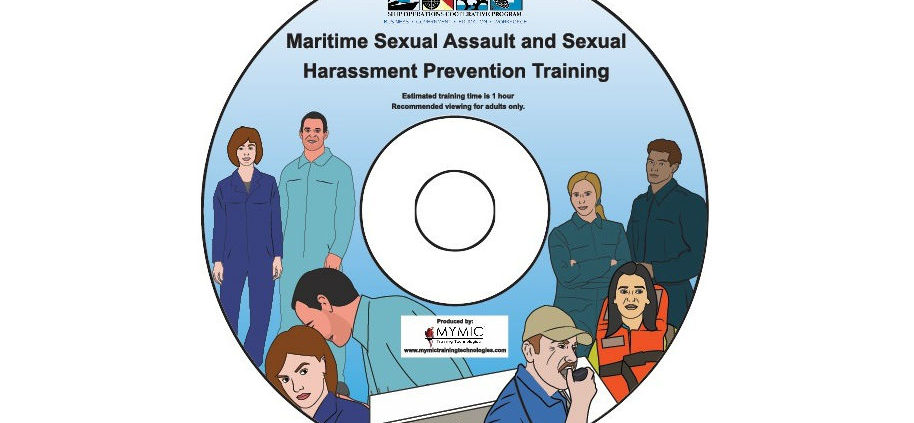 The Ship Operations Cooperative Program (SOCP) has released a new computer based training on prevention and response to sexual assault, sexual harassment, retaliation, bullying and other prohibited behaviors in the U.S. maritime industry. 
The training is designed to help mariners and shore based personnel better identify and prevent such behaviors as well as assist industry efforts to aggressively promote a culture of zero tolerance for such behavior. It can run on Windows or Apple computers without requiring an internet connection and is designed for easy integration into any organization's learning management system.
SOCP, a non-profit maritime organization developed the training under a cooperative agreement with the Maritime Administration. MYMIC, an eLearning training products developer, provided technical support and expertise.
Last month, SOCP released a best practice guide on the subject. The intended audience for the guide and the training includes professional merchant mariners on vessels of all types covering all U.S. Merchant Marine segments including oceangoing, coastwise, Great Lakes, inland, harbor, towing, offshore industry, cruise, ferries, dredging, research vessels and government-owned vessels. In addition, these industry best practices apply to maritime operating companies, shipowners and operators; shore-based personnel managing or interacting with merchant mariners, contractors and others who work in the industry.
Other segments of the U.S. maritime industry such as vessel marine agents, pilots, marine terminal personnel, longshoremen, personnel working in U.S. ports, shipbuilding and ship repair industry personnel, as well as contractors, subcontractors, and vendors interacting with merchant mariners should all be made aware of these best practices.
The CBT and Best Practices Guide released earlier are available at no cost and may be downloaded here.
https://www.emaritimetraining.com/wp-content/uploads/2017/09/sash-cbt-16x9.jpg
514
914
eMG Webmaster
https://www.emaritimetraining.com/wp-content/uploads/2016/06/emaritime-Courses-Logo-dark-blue-300x69.png
eMG Webmaster
2017-09-01 16:27:33
2017-09-01 16:27:33
Computer Based Training on Sexual Harassment Released